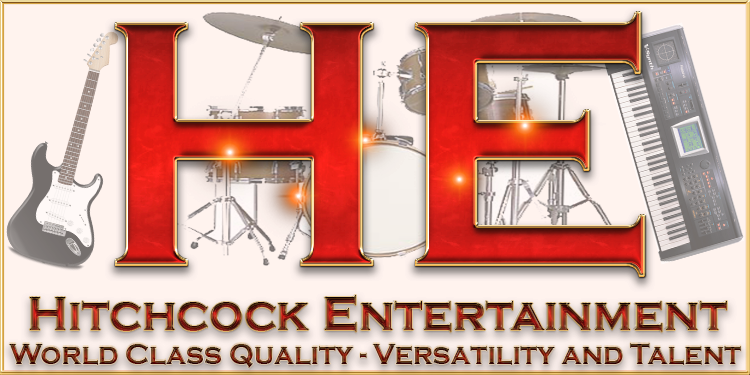 Do you want real entertainers?
Quality music?
All of your favourite songs, all night?
The Red Cherries is an extremely versatile popular covers act.
The Red Cherries as a name encompasses three unique acts taking the the form of a duo, a three-piece & a four piece line up.
Our specialty is our ability to perfectly emulate the songs, styles and genres that everyone loves.
The repertoire covers classic songs from the 1950s to the currents hits.
The range of styles we cover is extremely wide, ranging from subtle ballads & dinner music, sublime jazz pop, 50s & 60s rock n roll, latin flavours, pumpy dance hits to full on raucous rock.
We cover…..The very latest hits – Rock – Pop – Dance – Soul – Funk – 50s & 60s Rock n Roll – Classic Ballads – Latin – 70s Classic rock & disco – 80s Glam rock & pop – One hit wonders.
We use the very latest technology to create the best sound & look for our shows and are often wildly congratulated for the raw passion that lives in our show.
A brief word about the performers
and musicians in the Red Cherries.
Marissa Burgess has been performing on stage
since 5 and has a true passion for song and dance.
She has performed as the leading lady in shows
at Jupiter's Casino, Cruises and clubs
as a dancer and singer professionally for 20 years.
Now living on the Gold Coast she continues to bring her ever-growing experience and
infectious enthusiasm to audiences.
"I enjoy what I do so much it's like living a dream,
and if someone wants to watch,
listen and get involved with me, that makes my day!"
Brett Hitchcock has been singing
& playing guitar since he was three years of age.
He started gigging at 13 and has truly been blessed by this life.
Coming to the Gold Coast in 1996 he quickly
found himself as one of QLD'S premier acts.
He has been doing shows regularly for venues
like Twin Towns (5 year residency)
and Jupiter's Casino to name a few.
We have an extensive repertoire exceeding 5000 songs.
Here is a sample.
Uptown Funk – Bruno Mars
Happy – Pharrell Williams
Shake It Off – Taylor Swift
All About The Bass – Meghan Trainor
Rollin' In The Deep – Adele
In my Head – Jason Derulo
Sexy Bitch – David Guetta
I Just Haven't Met You Yet – Michael Buble
Fireflies – Owl City
Wheels – Foo Fighters
I'm Yours – Jason Miraz
Paparazzi – Lady Gaga
Mercy – Duffy
Take A Bow – Rhianna
Grenade – Bruno Mars
If I Ever See Your Face – Maroon 5
Bones – The Killers
Don't Feel Like Dancin' – Scissor Sisters
Wise Men – James Blunt
Jump In My Car – TMG
Rock DJ – Robbie Williams
The Hardest Part – Coldplay
Wish You Well – Bernard Fanning
Steal My Kisses – Ben Harper
Can't Get Enough Of You Baby – Smashmouth
Body Is a Wonderland – John Mayer
Lonely No More – Rob Thomas
Addicted To Love – Robert Palmer
All I Wanna Do – Sheryl Crow
Better – Screaming Jets
Hit Me with Your Best Shot – Pat Benatar
Bad Case – Robert Palmer
Venus – Bananarama
Bad Moon Risin – Credence Clearwater
Walkin On Sunshine – Katrina & The Waves
Crazy Lil' Thing – Queen
Lets Get Loud – Jennifer Lopez
Funkytown – Pseudo Echo
Funky music – Wild Cherry
Hanging By A Moment – Lifehouse
Black Velvet – Allana Miles
Heartache Tonight – Eagles
Hotel California – Eagles
Slice of Heaven – Dave Dobbyn
Hurtz So Good – John Cougar
Ironic – Alanis Morrisette
Long Train Running – Doobie Brothers
Jet Airliner – Steve Miller
Walkin' – Gary Moore
Knock On Wood – Amy Stewart
Summer Of 69 – Bryan Adams
Sweat Ah La La La Long – Innercircle
Sweet Home Alabama – Lynnard Skynnard
Lets Stick Together – Bryan Ferry
My Sharona – The Knack
Old Time Rock n Roll – Bob Segar
Red Wine – UB40
Stuck In The Middle – Steelers Wheels
What I Like About You – The Romantics
Brown Eyed Girl – Van Morrison
You Shook Me All Night Long – Ac Dc
Blister In The Sun – Violent Femmes
Breakfast at Tiffany's – Deep Blue Something
Brown Eyed Girl – Van Morrison
Down Under – Men at Work
Give It Up – KC & The Sunshine Band
Got My Mind Set On You – George Harrison
December '63' – Frankie Valli
Faith – George Michael
Jessie's Girl – Rick Springfield
Blame It On The Boogie – Jackson 5
Kiss – Prince
Hot Stuff – Donna Summer
Celebration – Kool & The Gang
Footloose – Kenny Loggins
Hanky Panky – Madonna
I Will Survive – Gloria Gaynor
I Love The Nightlife – Priscilla
Mustang Sally – Commitments
April Sun In Cuba – Dragon
Eagle Rock – Daddy Cool
I'm A Believer – Monkeys/Smashmouth
Wake Me Up B4 You Go Go – Wham
Flame Trees – Cold Chisel
I Need To Know – Marc Antony
If You Could Read My Mind – Stars on 54
Le Freak – Chic
Is This Love – Bob Marley
Livin La Vida Loca – Ricky Martin
Mambo No. 5 – Lou Bega
Man I Feel Like A Woman – Shania Twain
Movin On Up – M People
Nutbush City Limits – Tina Turner
Respect – Aretha Franklin
Tailfeather – Blues Brothers
That's The Way (uh huh)- KC and the Sunshine Band
What's Love Got To Do With It – Tina Turner
Waterfalls – TLC
Classics, Country
And Rock n Roll
Don't Rock The Juke Box – Alan Jackson
Online Brad paiseley
Celebrity – Brad Paisley
The Gambler – Kenny Rogers
I lIke It I Love It – Tim Mc Graw
My Girl – Temptations
Blue Suede Shoes – Elvis
Bad Moon Risin – Credence
Cherry Cherry – Neil Diamond
Hotel California – Eagles
I Can't Stand The Rain – Rockmelons
I Feel Good – James Brown
I Can See Clearly Now – Jimmy Cliff
Let Your Love Flow – Bellamy Brothers
Moondance – Van Morrison
Rainy Night – Eddie Rabbit
Brass In Pocket – Pretenders
Runaround Sue – Del Shannon
Saw Her Standing There – Beatles
Twist & Shout – Beatles
Pretty Woman – Roy Orbison
Oh Carol – Neil Sedaka
Under The Boardwalk – The Drifters
Sweet Caroline – Neil Diamond
The Gambler – Kenny Rogers
Folsom Prison Blues – Johnny Cash
King Of The Road – Roger Miller
Your Sixteen – Ringo Starr
Love Is In The Air – John Paul Young
Steam Roller Blues – James Taylor
Take It Easy – Eagles
The Joker – Steve Miller
Walk of Life – Dire Straits
Easy Listening
And Dinner Music
Arthurs Theme – Christopher Cross
All Night Long – Lionel Ritchie
Time After Time – Cyndi Lauper
Can You Feel The Love Tonight – Elton John
Cruisin – Gwyneth & Huey
Don't Know Why – Norah Jones
Day in Paradise – Phil Collins
Dreams – Fleetwood Mac
Easy – Faith No More
Everybreath You Take – Sting
Crazy – Patsy Cline
Fever – Madonna
Come To Me – James Ingram & Patty LaBelle
Guess That's Why They Call It The Blues – Elton John
Give Me One Reason – Tracey Chapman
It Had To Be You – Frank Sinatra
How Sweet it is – James Taylor
I Can't Tell You Why – The Eagles
Lady In Red – Chris De Burgh
This Masquerade – George Benson
Missin You – John Waite
Fever – Madonna
Love Is All Around – Wet Wet Wet
Muskrat Love – America
My Life – Billy Joel
Peaceful Easy Feeling – Eagles
Sailing – Christopher Cross
Shoop Shoop Song – Cher
Smooth Operator – Sade
Something Stupid – Robbie & Nicole
Sunshine Of My Life – Stevie Wonder
Runaway – The Corrs
Tequila Sunrise – Eagles
Truly Madly Deeply – Savage Garden
Ventura Highway – America
Walkin In Memphis – Marc Cohn
Were In This Love Together – Al Jarreau

For bookings contact
Brett Hitchcock
0416 051 588